Ten Commandments
1.
2.
3.
4.
5.
6.
7.
8.
9.
10.

I Am the only God. You will worship nothing else.
Do not construct any image or likeness to worship.
Do not misuse the name of the Lord, God.
Reserve the Sabbath for holy rest with God.
Reverence your father and mother.
Do not purposely kill any human illegally.
Do not adulterate a woman's marriage covenant.
Do not steal any type of property of another.
Do not purposely lie against anyone.
Do not covet any type of possession of another.
Faith-to-Faith Ministries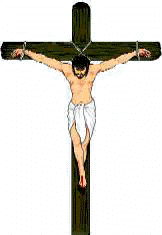 "The true Christian is the true citizen."
Theodore Roosevelt
26th President of the United States
MUSLIM INSURGENCY IN AMERICA
FOR WHOM SHOULD CHRISTIANS VOTE?
FIGHTING IN IRAQ: THANK GOD!
THE HISTORY OF ISLAM
THERE IS ONLY ONE GOD